IMPORTANT UPDATE Regarding Covid-19
These times are unprecedented, and we are dealing the best we can with the day to day changes. In order to keep our volunteers and the community safe, we need to limit as much interaction with the public as possible. Therefore, many events have been canceled until further notice.
Puppy Grams
January 17

-

February 14

$200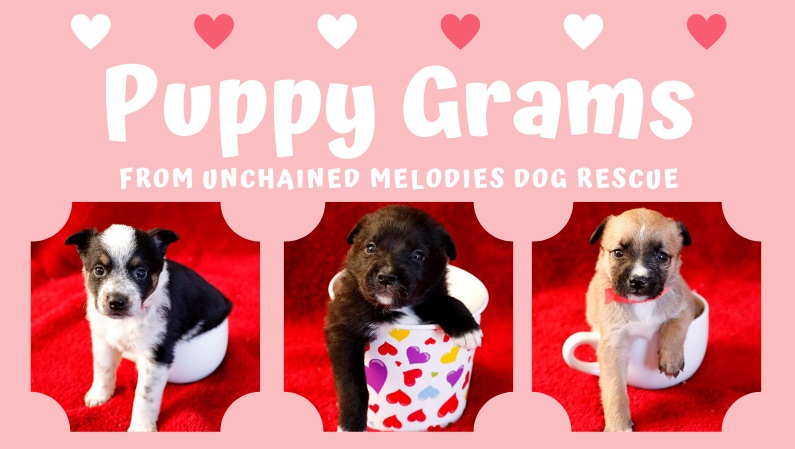 Why not celebrate Valentine's Day by ordering a PUPPY GRAM for your office or send one to that special someone.
If you are looking for ways to increase office morale or be nominated for "boss of the year" a PUPPY GRAM is your golden ticket.
For a $200 donation to UMDR, our volunteers will take a special delivery of puppies to a business for 30 minutes of pure joy and puppy breath.
Puppy Grams will be delivered from 10am-2pm on Thursday, Feb 13 & Friday, Feb 14.  Limited puppy grams available.