Meet Dasher, Dancer, Prancer, Vixen, Comet, Cupid, Donner, Blitzen and Rudolph!
Our Weimar-reindeer puppies are ready to make their debut!
Why not celebrate the Holidays by ordering a PUPPY GRAM for your office, private party or send one to that special someone in your life.
If you are looking for ways to increase office morale or be nominated for "boss of the year" a HOLIDAY PUPPY GRAM is your golden ticket.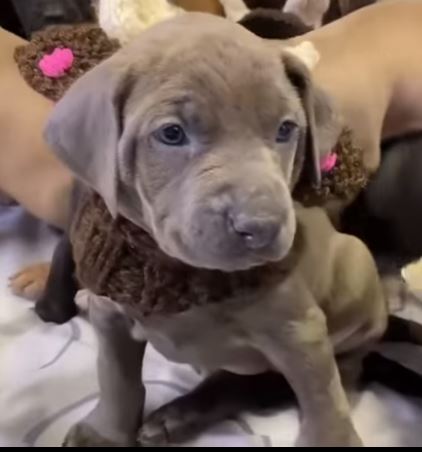 Don't stress over those holiday decorations or what to get your guests, our puppy grams make perfect and unforgettable paw-ty favors.
For a $200 donation to UMDR, our volunteers will take a special delivery of 4-5 puppies to your business or private party for 30 minutes of pure joy and puppy breath.
Puppy Grams will be delivered by appointment and availability through 12/31/20.
Order by Dec 27th to arrange your Puppy Gram by the end of the year!
*COVID friendly practices will be followed. Our volunteers will offer front door or curbside, masked, puppy delivery and wait in our cars while you enjoy all the puppy goodness.*
To order your Holiday Puppy Gram complete the registration form below:
Sorry, but all Puppy Gram spots are now full.