Application Process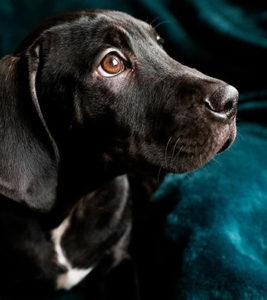 Thank you for contacting Unchained Melodies Inc. about a new member of your family. We would love to match you with a great rescue dog. Our goal is to get dogs off chains, out of pens and into responsible, loving, permanent homes.
Whether you already have a specific dog that you are interested in or you would like our volunteers' help in matching a dog to your family, the first step is to complete our online adoption application. This will help us understand your home life, other pets, children, and activity level to best match a dog to your home.
After completing the online application, you should receive and automatic confirmation & copy of your completed application so that you know your submission went through properly.
Our volunteers will review the information and try to make contact with you within 48 hours, but usually much sooner. If you do not hear from us within 48 hours, check your spam folder, then if you still don't see anything please reach out to check on the status of your application by emailing [email protected].
Foster-to-Adopt Period
Our goal is to make sure you are the right match for our dog and that our dog is the right match for your family. Because all dogs are different and sometimes the transition from foster home to forever home can cause setbacks, we've implemented a foster to adopt period for ALL of our dogs over 6 months old.
The foster to adopt period usually lasts about a week and during that time, we stay in close contact with you to help assist the dog while they acclimate to your home. We have a professional trainer that can step in to help if there are any questions or behaviors that need to be addressed.
If after a week or so, you feel it's a match made in heaven we will schedule a time to finalize the adoption. If you decide it's not a good fit, we will work with you to find the right dog or keep your application on file for future consideration.
For puppies under 6 months old, you should expect to have your hands full and be prepared to finish potty training, crate training, leash walking, continuing socialization and basic training. There aren't many surprises when it comes to young pups so we finalize their adoption without a "trial period".
Finalization of Adoption
All dogs are spayed/neutered prior to adoption, have been vaccinated, microchipped, tested for heartworms and have been treated for any diagnosed medical conditions.
A tax-deductible donation is required as the adoption fee. This helps cover the medical and boarding costs so that we may continue to rescue other chained/penned dogs.
At the finalization of the adoption, you will receive a packet with their vet records & vaccination history, microchip tag and information, a copy of your adoption contract as well as a coupon sheet and training materials.