UMDR Force-Free Training Classes
Force free training is teaching an animal without pain, intimidation, threats, force, or coercion. It's done without corrections, without adverse equipment (prong, shock, choke, bark collars), and without pain.
Force free training encourages a stronger bond and relationship with your dog and helps dogs gain confidence by thinking for themselves and learning to make good choices on their own.
Our training classes provide information and education to the public to prevent dogs from living life on a chain, segregated to a pen, or being surrendered to the shelter by teaching owners how to teach their dog.
The Basics:
Our classes teach the basics that every dog needs to know to be a great family member in the home:
Focus • Sit • Down • Stay • Leave it • Coming when called • Walking on a loose leash
Puppy Etiquette Class
$150.00 | Six (6) Week Session
For puppies 8 months and younger.
In this class, your puppy will learn the cues "watch me", "sit", "down", "leave it", "stay" and "come", and YOU'LL learn how to help your pup focus, build strong impulse control, improve recall and leash manners. We also prepare you for the adolescent stage with some time spent on how to properly socialize and desensitize your puppy to different experiences, people, and other dogs.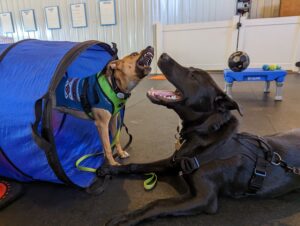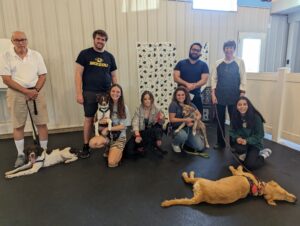 Adult Etiquette Class
$150.00 | Six (6) Week Session
For dogs 9 months and up.
In this class we advance the basic skills learned in Puppy Etiquette. Dogs build their ability to respond to their cues: "watch me", "sit", "down", "leave it", "stay" and "come" with additional distractions and at greater distances. Owners will also learn how to apply these skills to real world scenarios like building a "place" cue to help your dog settle when guests come to the door and improving your ability to maintain a loose leash walk or a "heel".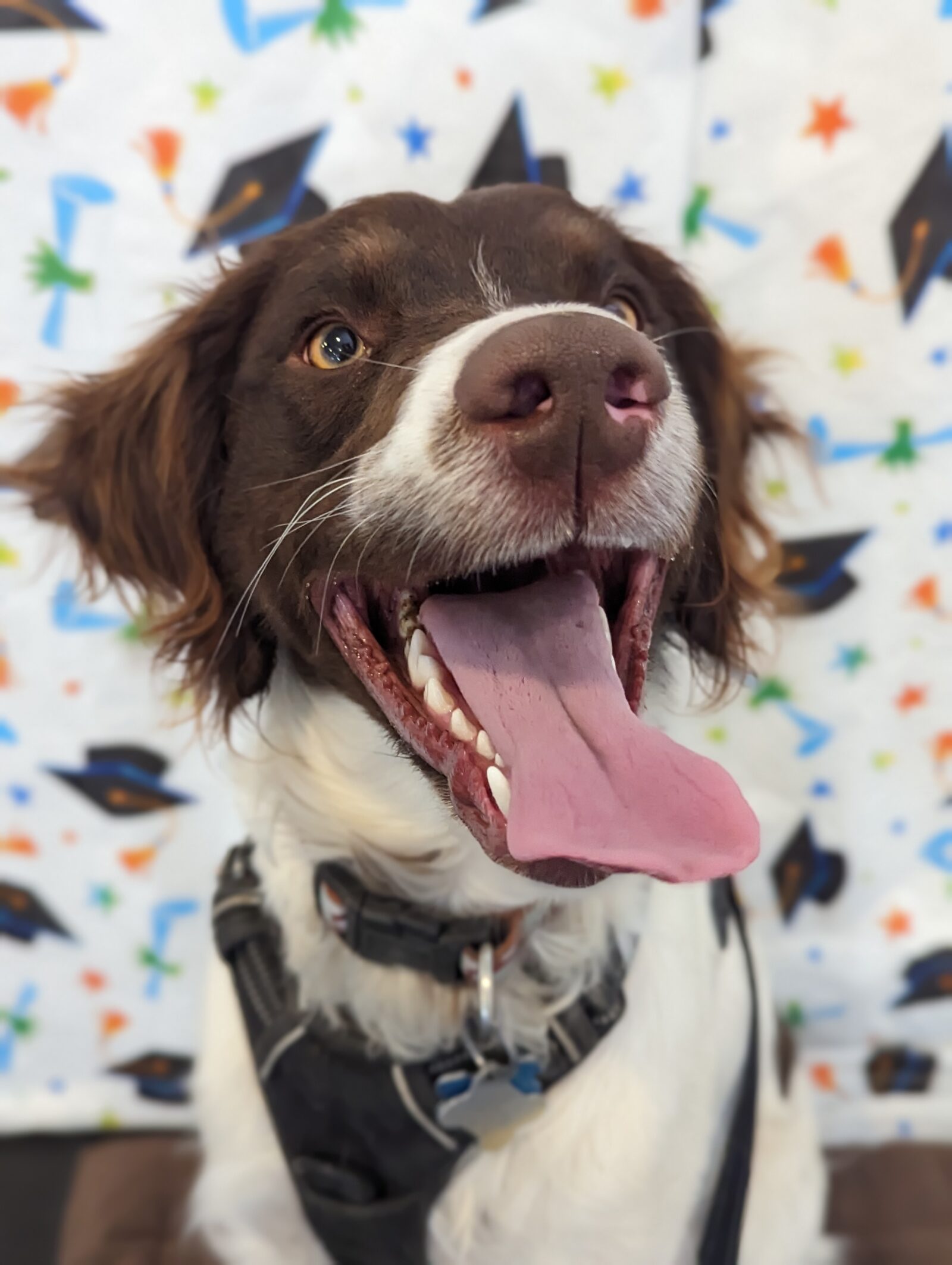 Fido's Fundamentals Class
$60.00 | Two (2) Week Session
For dogs of all ages. Don't have time for a six-week session? This class is for you!
This is a "crash course" targeting impulse control and leash manners, designed to provide owners with an opportunity to continue honing the skills learned in etiquette. Enrollment is smaller to accommodate reactive dogs. If you are enrolling with a reactive dog, please keep in mind that they will need to be able to handle seeing other dogs at a distance of approximately 15 feet and you will need to be able to manage your dog safely!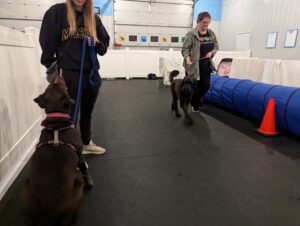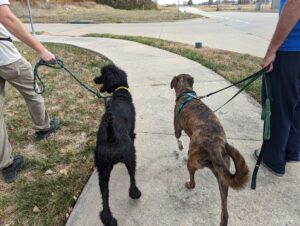 Beginner Agility Class
$60.00 | Two (2) Week Session
For dogs of all ages.  Must already be familiar with basic cues (watch me, sit, down, leave it, stay, come)
Agility is not only challenging and fun, it is one of the best ways to build a bond with your best friend and create a better behaved, calmer, more mentally and physically balanced dog. This Beginner's course is for those just getting started - allowing you an opportunity to introduce your dog to agility equipment and to learn how to start building behavior chains.
"A Walk in the Park" with UMDR
Sundays 10:00 am - 11:00 am
Our Reactive Dog Walks are meant to help owners practice around other dogs, allowing for controlled exposure and guidance from our trainer in safely handling your dog's behaviors and ultimately improving your ability to walk comfortably without being pulled, dragged or worrying about your dog snapping at another in passing. This is also a great opportunity for owners with non-reactive dogs who want to work on improving basic leash manners and their dog's ability to remain focused and attentive around distractions!
Join us at Social Hour!
6:30 pm - 7:30 pm
Every Thursday, for puppies and dogs under 2 years of age.
"Littles Night" - every first Monday, for dogs of all ages weighing 30lbs and under.
Dog owners can sign up on a weekly basis to bring their dogs to play with other dogs their age/size as well as be introduced to new experiences and people. Our experts can also discuss and answer basic training questions like crate training or loose leash walking.