IMPORTANT UPDATE Regarding Covid-19
Our training classes have been postponed due to the Stay at Home Order, but in the mean time, our trainer has created a Facebook group to share training tips, presentations, "Ask the Trainer" sessions, and videos to help with training while we are at home. This is extra learning for those who have purchased one of our training classes, and is free. The 6 week in-person classes will begin again once it is safe to do so.
UMDR Force-Free Training Classes
Force free training is teaching an animal without pain, intimidation, threats, force, or coercion. It's done without corrections, without averse equipment (prong, shock, choke, bark collars), and without pain.
Force free training encourages a stronger bond and relationship with your dog and helps dogs gain confidence by thinking for themselves and learning to make good choices on their own.
Our training classes provide information and education to the public to prevent dogs from living life on a chain, segregated to a pen, or being surrendered to the shelter by teaching owners how to teach their dog.
Our Puppy and Adult Etiquette classes teach the basics that every dog needs to know to be a great family member in the home.
Our Reactive Dog classes help teach people why their dog is growling, barking, lunging, or biting and gives owners the knowledge and support they need to help their dog overcome that reactivity.
Our training classes are priced right to reach as many people in the community as possible and help as many dogs in the community as possible.
Here is what one attendee had to say about the first reactive dog class:
"Can't say enough good things about the reactive dog class. Our three-year-old pittie mix, Sadie, was adopted from unchained melodies and we've never made much progress with walks out doors and her pretty intense reactivity with dogs. We actually met our goal by the last night of the class and she was able to tolerate walking and u-turns with other dogs in sight, with a couple of joggers and trucks thrown in! I highly recommend this class and especially Heather [trainer]!"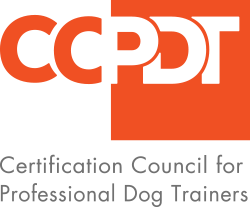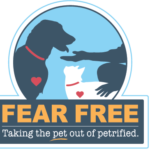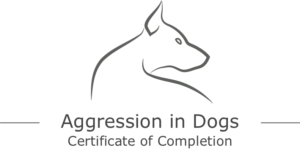 Puppy Etiquette Classes
Learn:
Watch me • Sit • Down • Leave It • Stay • Coming when called • Loose leash walking • Socialization to dogs, people, and novel experiences
Class Registration Dates:
$120 for six-week session
Spring 2020 Session
Saturdays, 11 am - 12 pm
FULL - April 11, 18, 25, May 2, 9, 16
Tuesdays, 6:30 pm - 7:30 pm
April 14, 21, 28, May 5, 12, 19
Summer 2020 Session
Saturdays, 11 am - 12 pm
June 6, 13, 20, 27, July 11, 18
Adult Etiquette Classes
Learn:
Watch me • Sit • Down • Leave It • Stay • Coming when called • Loose leash walking • Settle
Class Registration Dates:
$120 for six-week session
Saturdays, 12:30 pm - 1:30 pm
Spring 2020 Session
FULL - April 11, 18, 25, May 2, 9, 16
Summer 2020 Session
June 6, 13, 20, 27, July 11, 18
Reactive Dog Classes
End of class goal:
To safely walk your dog in the sight of other dogs without negative reactions
Class Registration Dates:
$350 for seven-week session
Summer 2020 Session
Tuesdays, 6:30 pm - 7:30 pm
June 2, 9, 16, 23, 30, July 7, 14