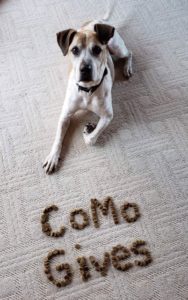 The CoMoGives campaign is collecting donations on behalf of 122 Columbia area nonprofits, to include Unchained Melodies Dog Rescue, now through December 31st, 2018.
Our goal this year is to raise $12,000 to allow us to increase the number of dogs we can rescue, rehab and re-home in 2019.
We need your help to reach this goal. Please donate now!